4 DAYS TO GO!
Dear Citizen!
We are counting down to the State Election on March 11th, 2023 where 28 states (Abia, Adamawa, Akwa Ibom, Bauchi, Benue, Borno, Cross-River, Delta, Ebonyi, Enugu, Gombe, Jigawa, Niger, Plateau, Kano, Kaduna, Kebbi, Katsina, Kwara, Lagos, Ogun, Oyo, Rivers, Nasarawa, Niger, Sokoto,Taraba, Yobe, Zamfara) will be voting for who becomes their Governor and House of Assembly members.
This is not the time to be sentimental or to sit back and fold our hands. It's imperative that our states choose individuals who can lead important development concerns for their states and who have integrity and expertise. Come out and make your vote count by voting.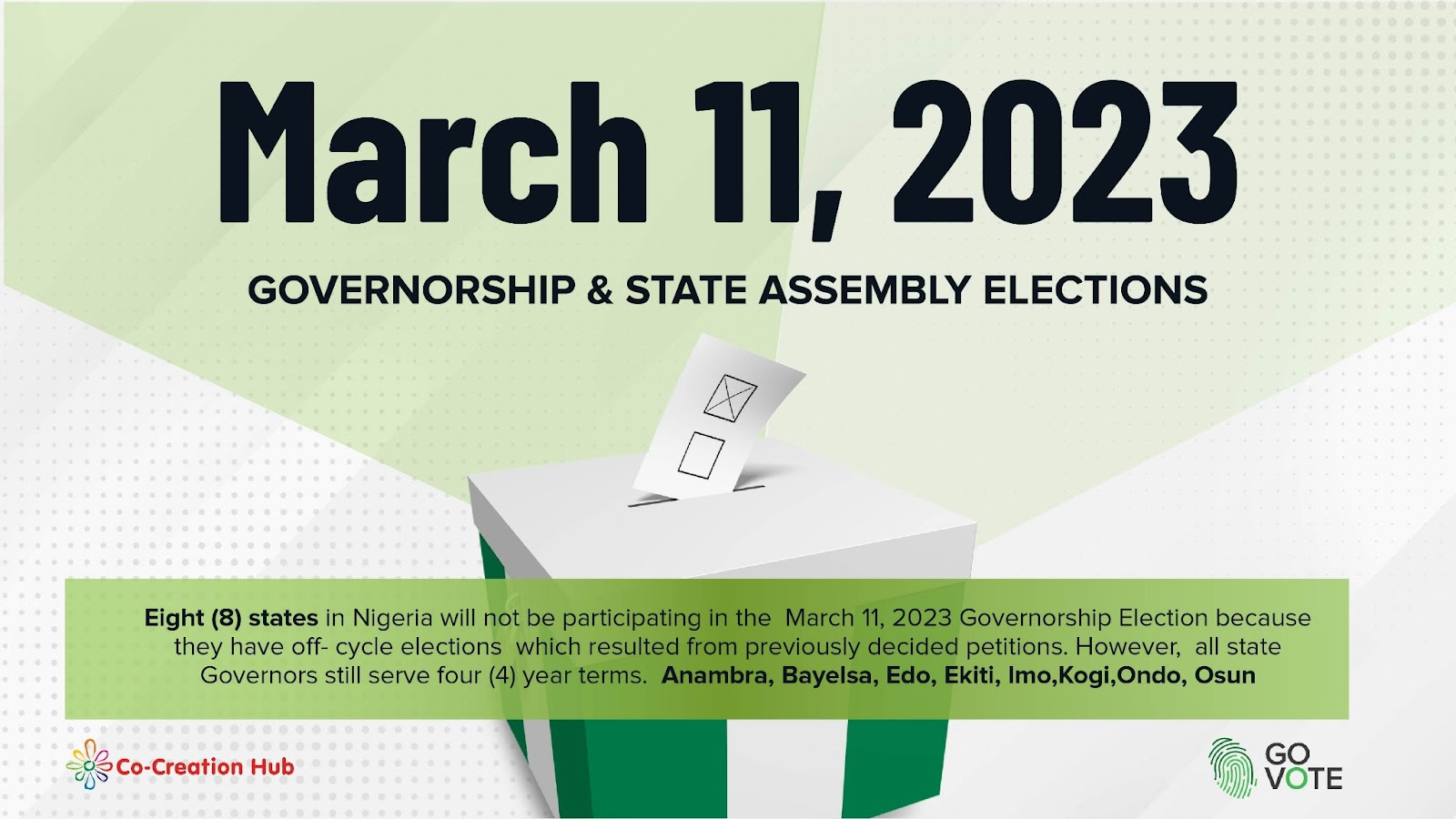 To help you make wise decisions, we have compiled a list of candidates running in the 11th March election at the link below. For additional details, visit https://govote.ng/know-your-candidates/
We have selected insightful materials to arm you with knowledge about how to maximize your potential as an engaged citizenry and to immerse you in that knowledge. For additional information, refer to the GoVote open source learning platform at www.govote.ng
HAPPY INTERNATIONAL WOMEN'S DAY 2023
On March 8, 2023, the Co-Creation Hub (CcHub) technology and society practice will host a Twitter space discussion with the theme "Innovation and Technology for a Gender Responsive Society" to commemorate this year's International Women's Day (IWD). In order to address gender-based violence, it is crucial to protect women's and girls' digital rights in online public places. This project also aims to expand the practice's collaboration with Nigerian human rights advocates.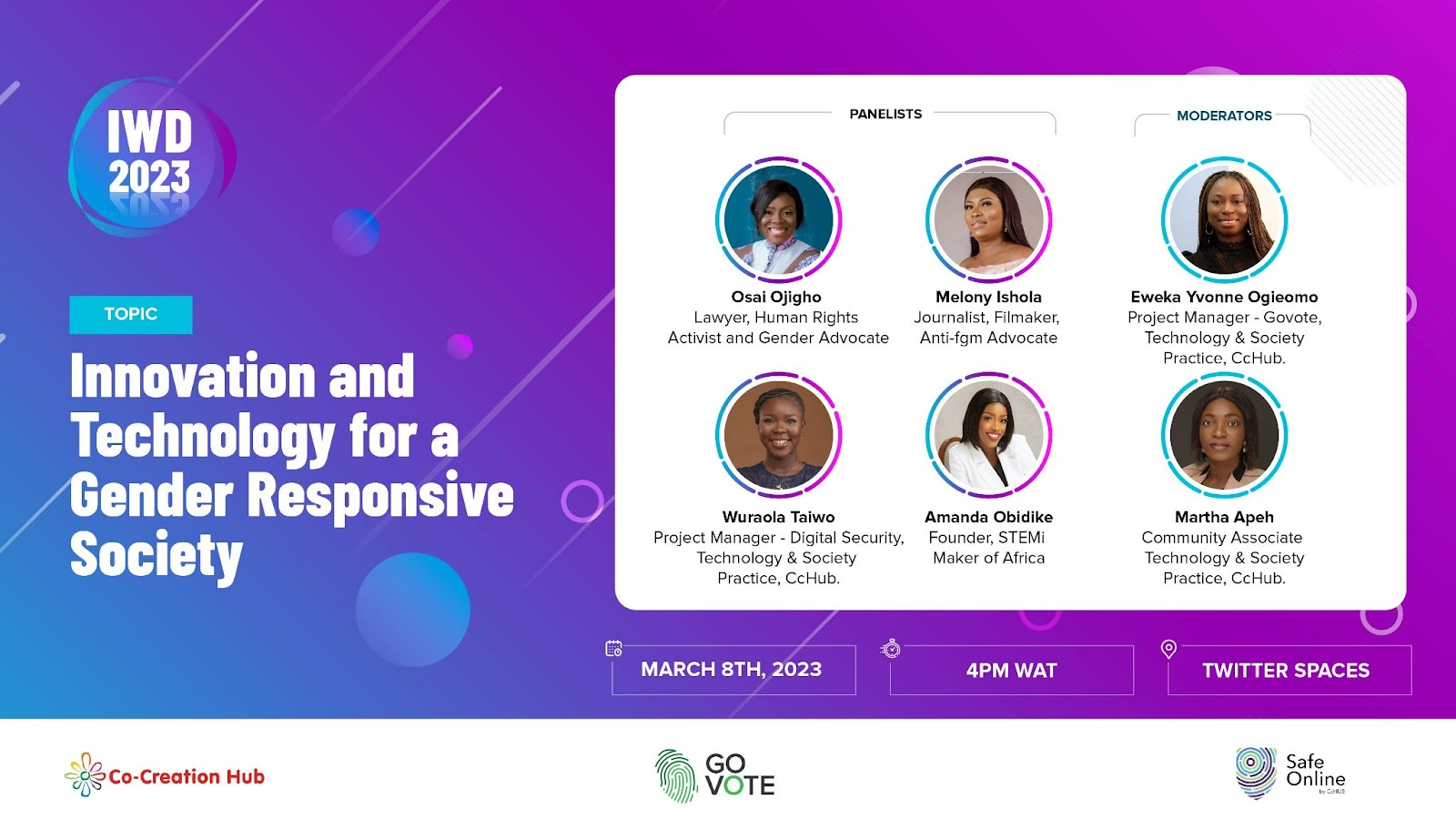 We will also honor outstanding female volunteers who helped organize and promote the #MakeWeGoVote campaign and who still motivates women and girls in their neighborhood to vote in Nigeria in 2023.
For streamlined information on the electoral process, follow us on Twitter at @GovoteNG and Instagram at @Govote.ng.  Join us on March 8th to participate in the discussion on Twitter spaces. See you there!